A B2B e-commerce platform for HVAC dealers to easily order parts & supplies they need fast.
We partnered with Goodman Daikin's parts & supplies department to create a information architecture and organize product in a customer centric way that would promote buyer confidence through a digital platform. This e-com platform would support their in-store and distribution network of locations with locale parts and marketing efforts.
Concept Generation

Flow Mapping
Prototyping
Information Architecture
UX/UI Design
Project Management
To improve buyer confidence it was a must to elevate the buying experience to something beyond a list that a part numbers and price. 
By enriching product data, using live search, organizing products into groups and focusing on clear comprehensive design system we can improve the buying experience.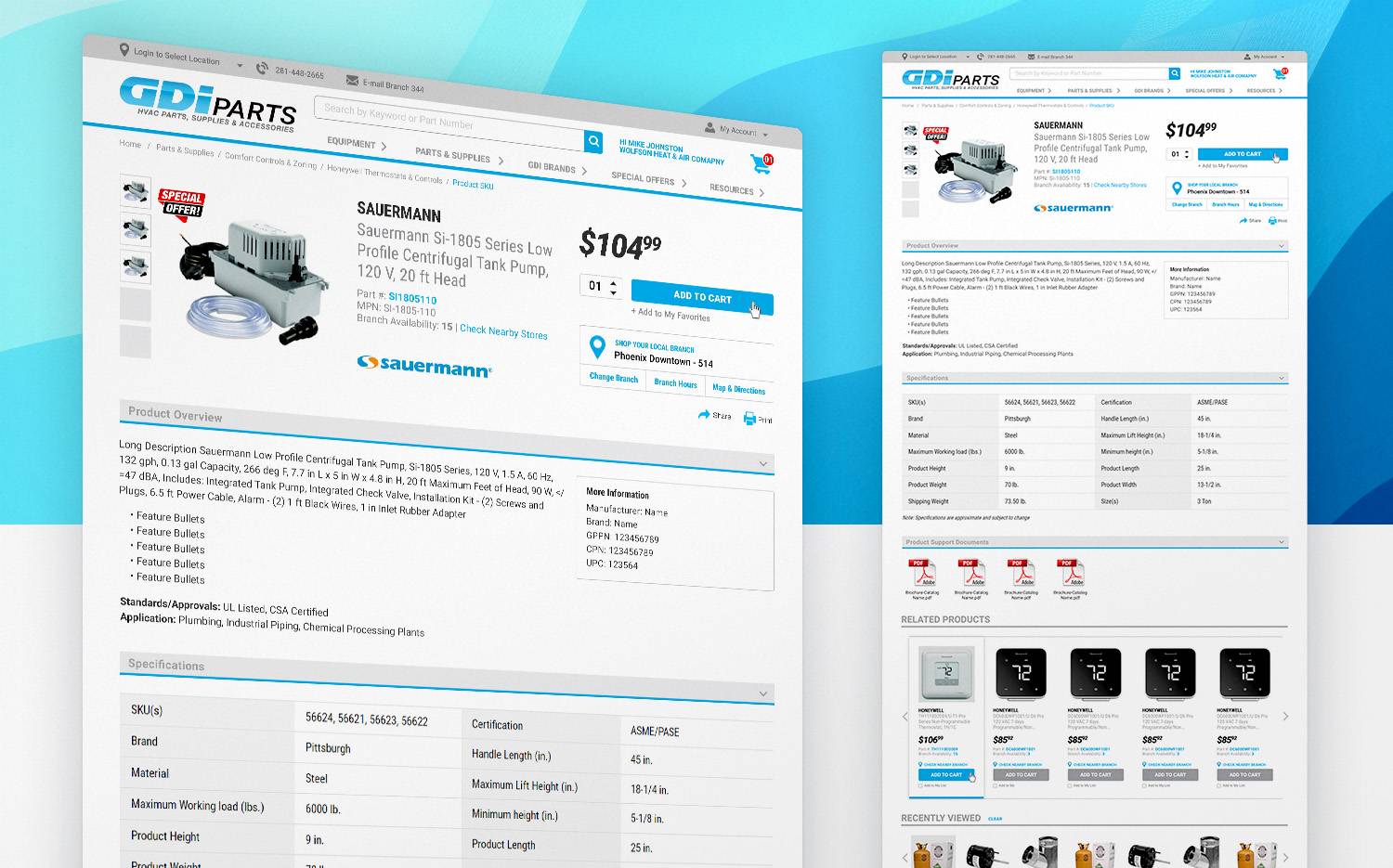 With our digital partner bringing their expansive B2B e-commerce platform I could focus on a user experience that would help the user find products fast and with confidence all while helping raise the profile of marketing efforts of the parts & supply department.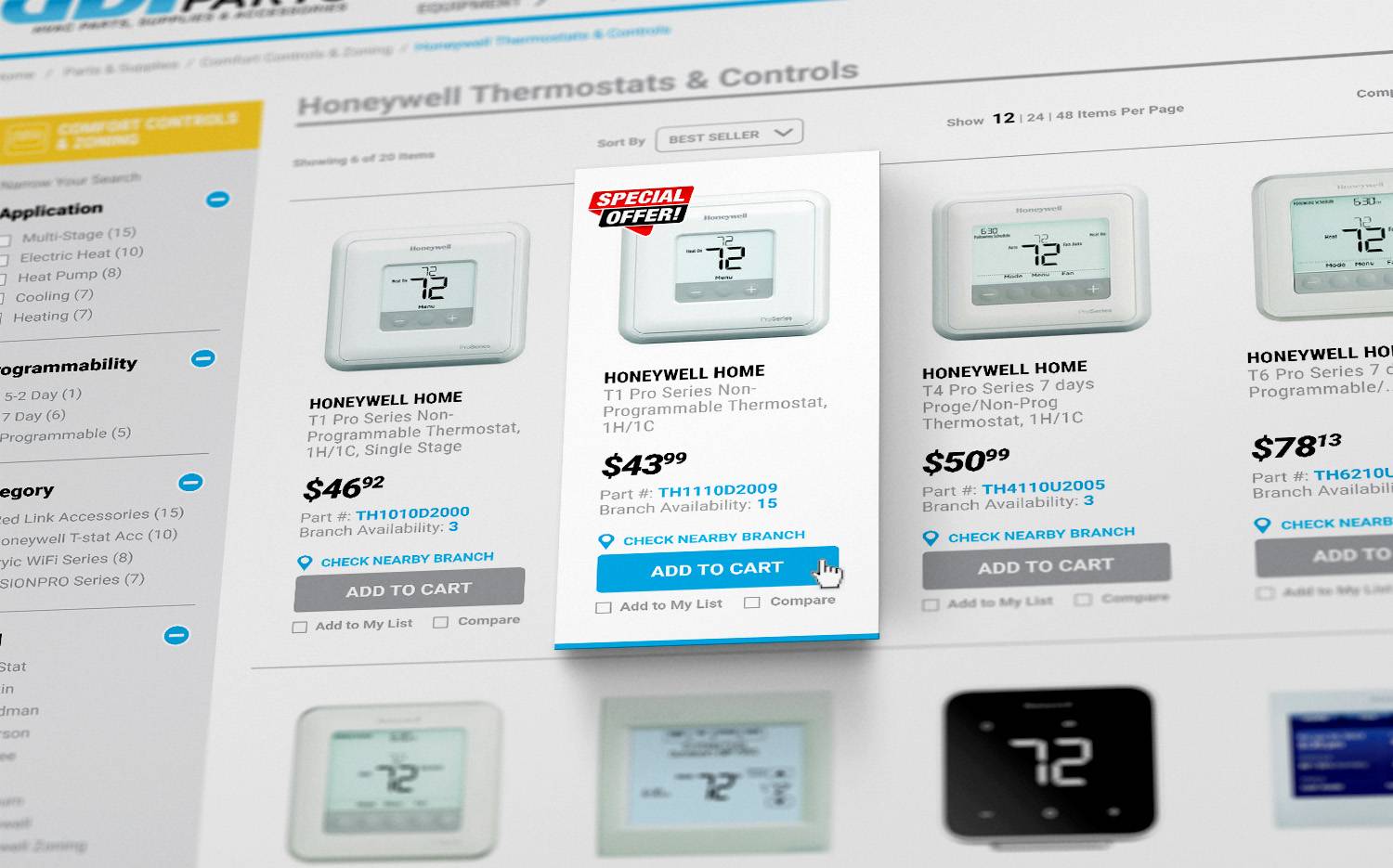 Focusing on local product availability, customer pricing and local promotions were hallmarks of being able to add to the customer experience when shopping.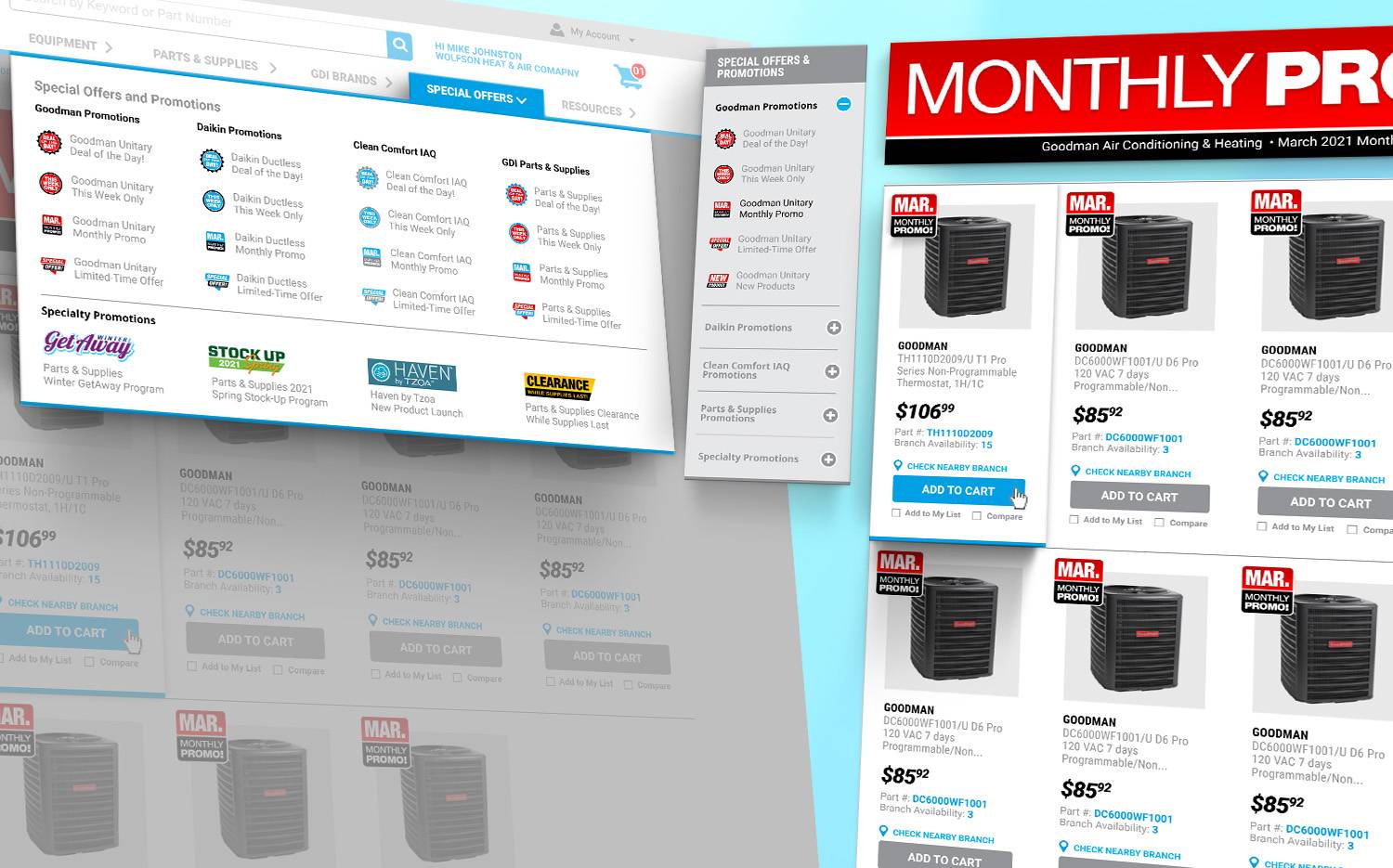 I designed and had our partner build a robust feature set that included a regional promotions system, self-serving inventory system and vendor index.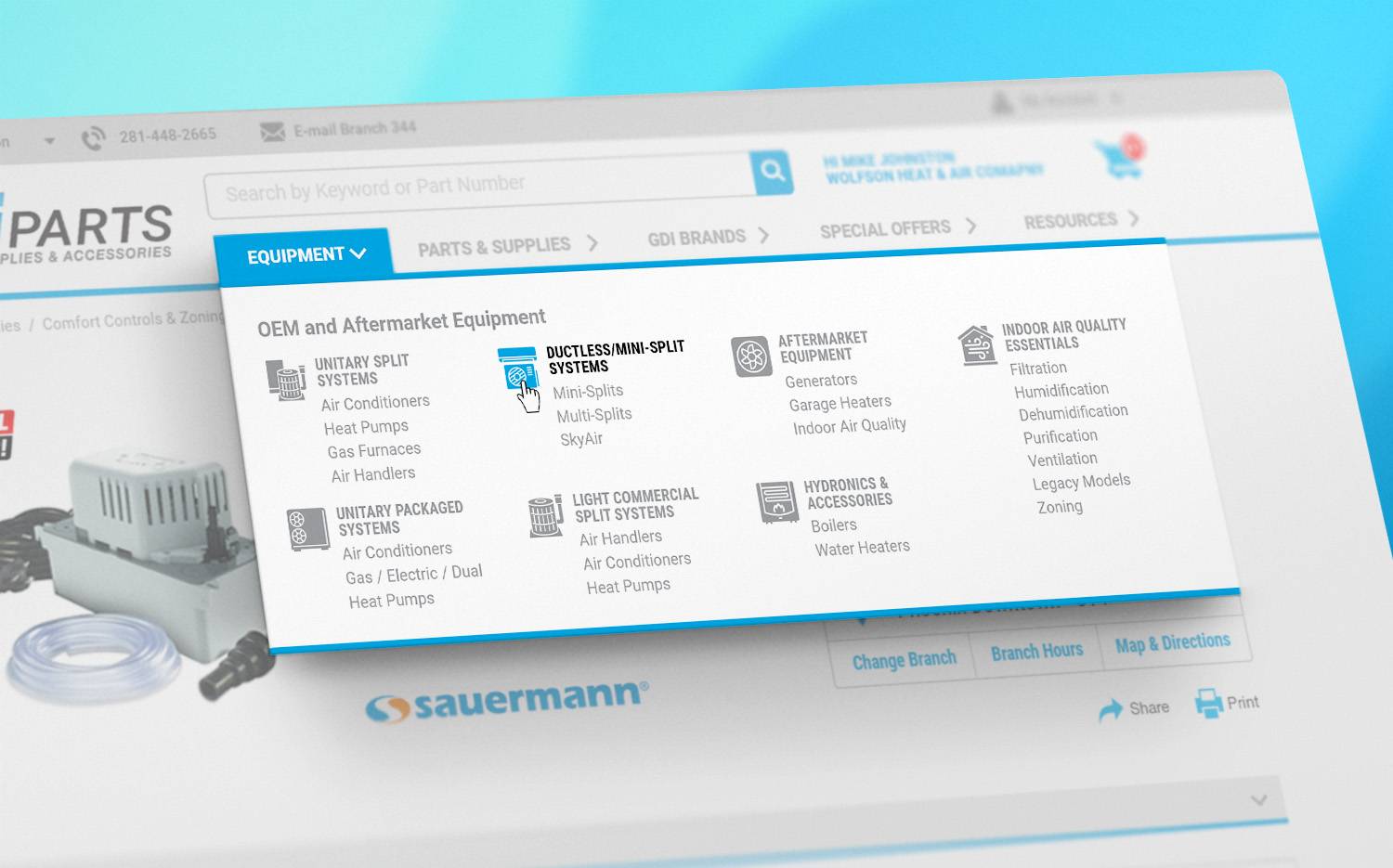 Client
Goodman / Daikin
Sector
Manufacturing & Industrials
Discipline
Product Design,
Digital Design
Project Team
Zach Hallum
Project Manager / UX Design & Flow
Tim M
Principle / Art Direction
Unilog
Digital Commerce Partner