A custom warranty registration & management system.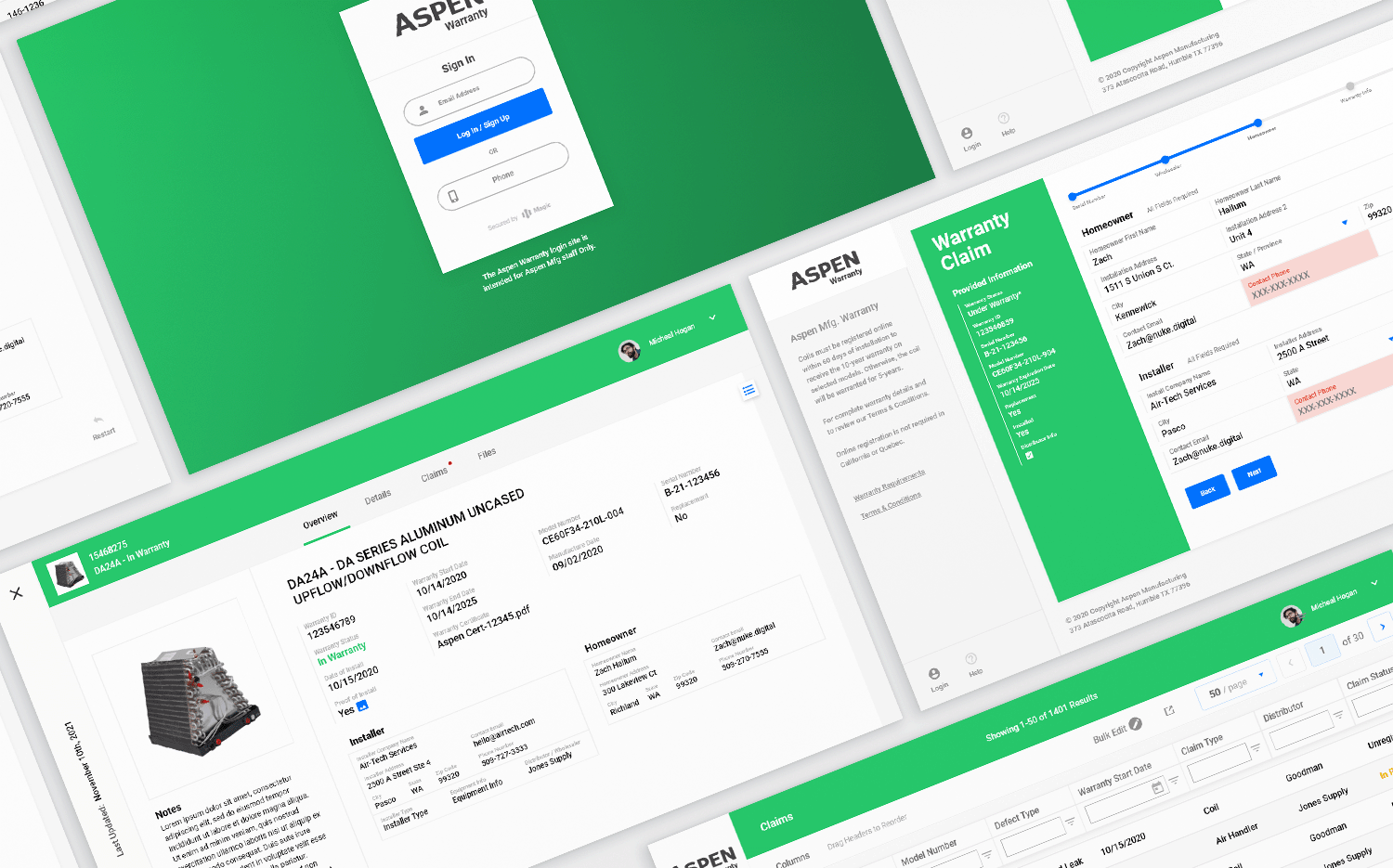 We partnered with Aspen Manufacturing to create a new digital tool for their employees and customers to register and manipulate product warranties. Researched, designed and built a platform for ease of use for end customers and employees to service product registrations and claims.
Research

Concept Generation

Flow Mapping
Prototyping
Information Architecture
UX/UI Design
Project Management
We took the product requirements and went to work. We did flow mapping, experience design, prototyping, visual design, database structure, normalize data and frontend development.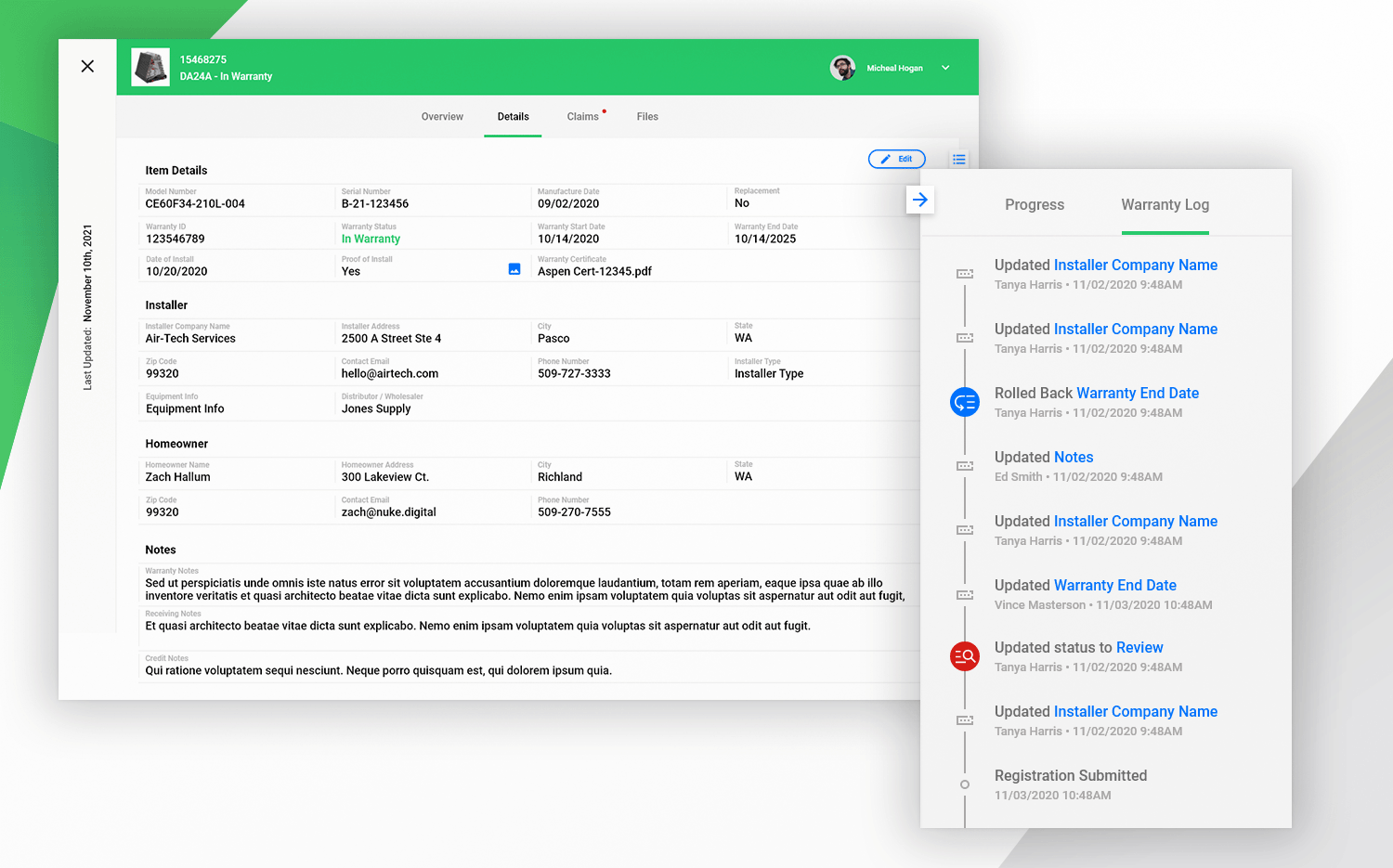 We had to meticulously make a customer experience that would add value and be easy to use. The admin end of the site is also just as important to build a product that essential for employees to use and manage their work.
We are dealing with a dense amount of data. The visual design of information and forms need to be consistent and clear.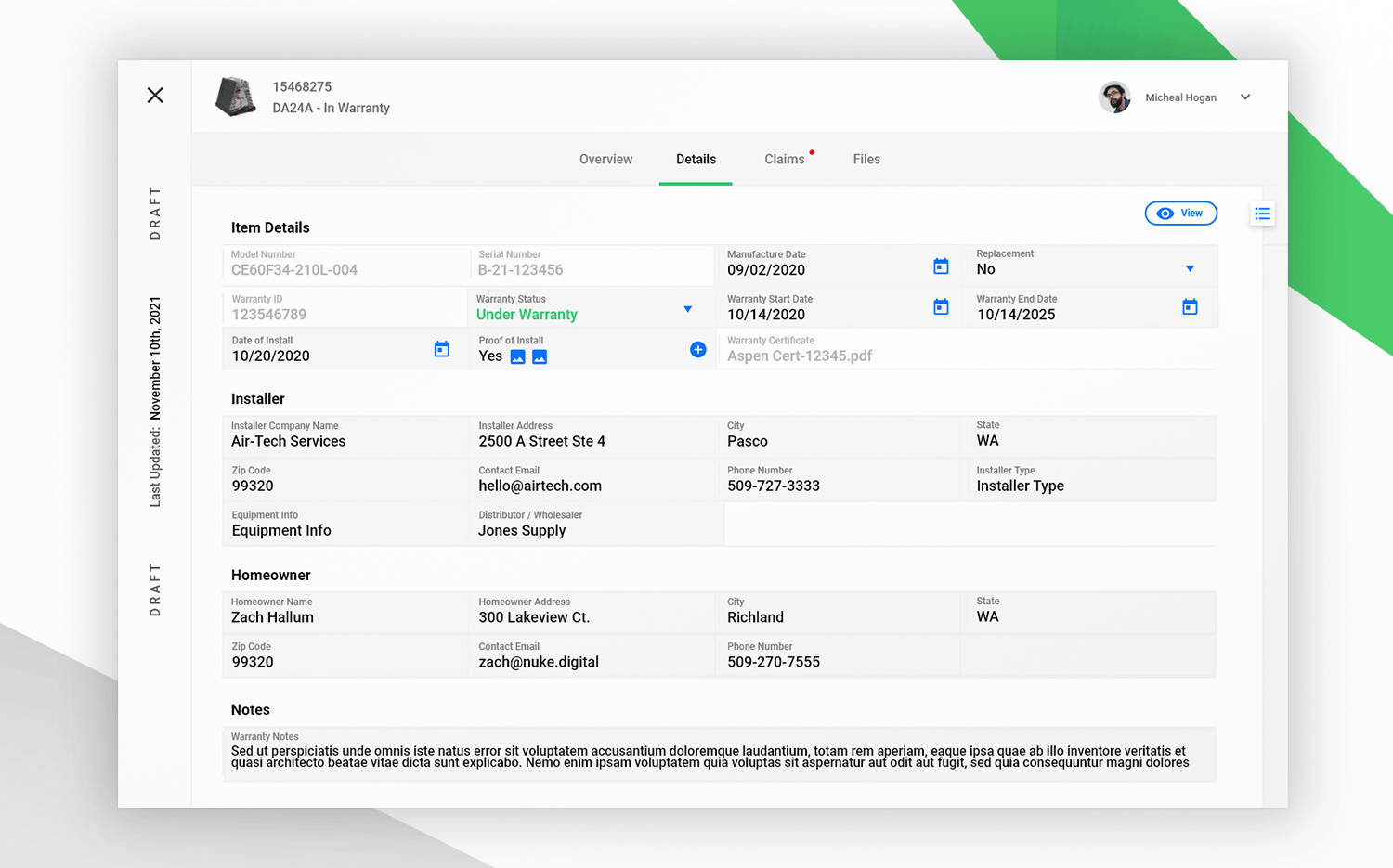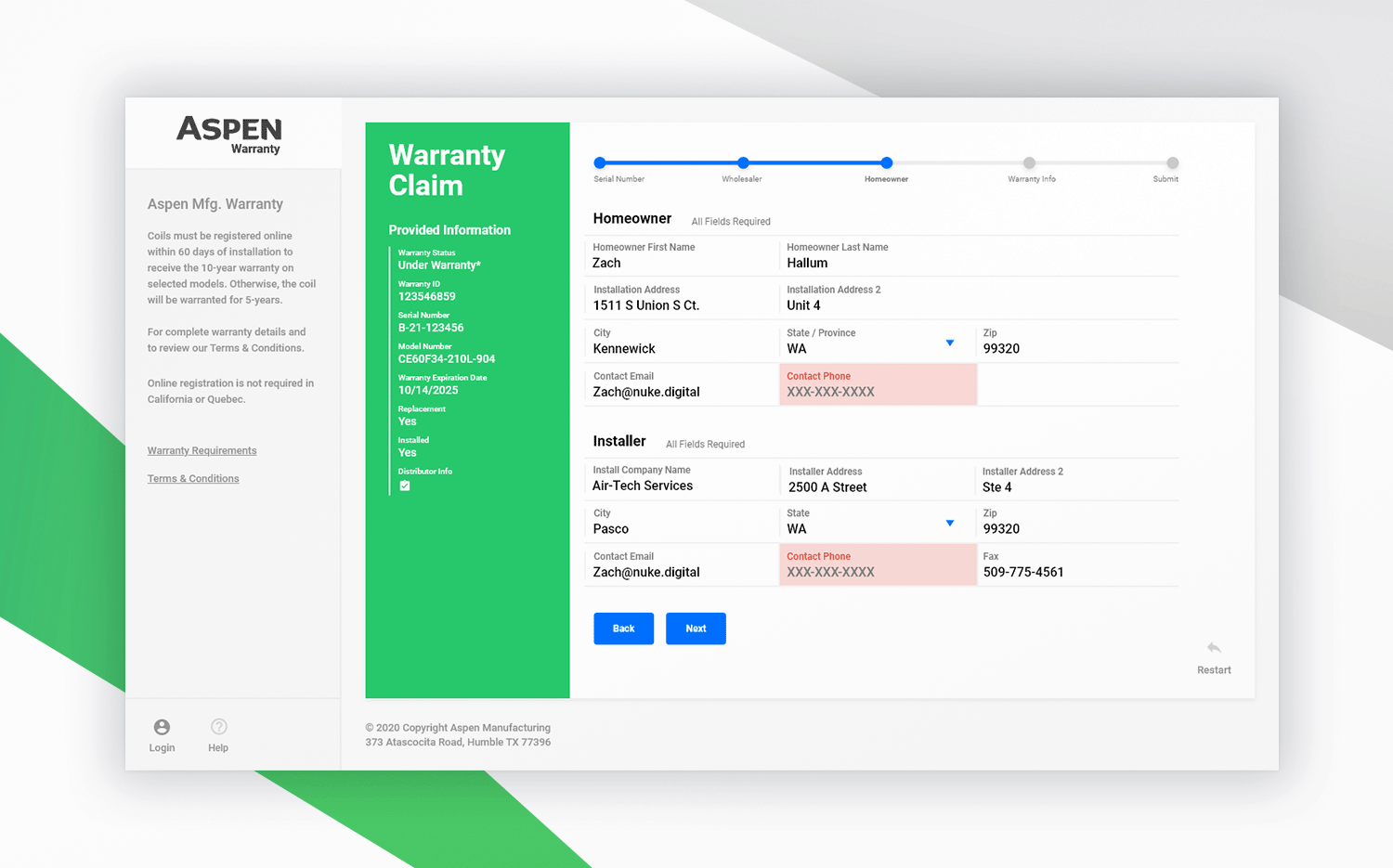 Client
Aspen Manufacturing
Sector
Manufacturing & Industrials
Discipline
Product Design,
Digital Design
Project Team
Zach Hallum
Project Manager / UX Design & Flow
Michael M
Database / Software Engineer