Branding, Campaigns, Digital Design, Print, Signage & Environmental Graphics, Typography
In a bustling market filled with numerous HVAC dealers offering heating and cooling solutions, Air-Tech Services was faced with the challenge of distinguishing themselves from the competition. As an experienced brand designer, I was brought on board to spearhead their rebranding effort and create a unique identity that would not only set them apart but also unify their sister companies under a cohesive brand family.
I was hired to rebrand effort for Air-Tech Services and their sister companies. The goal was to create a unified brand family that would stand out in the competitive HVAC & home services market, projecting a consistent and professional image across all touchpoints. 
"In a market flooded with options, standing out is not just a luxury, but a necessity. Our old branding was lost in the noise. We realized that a new brand wasn't just a cosmetic change – it was a strategic move to define our presence. The rebranding effort united our companies under a single banner, magnifying our strengths and values."
Brent P.
Owner
1.
Research and Analysis
In this initial phase, the focus is on gaining insights into the current brand perception, understanding market trends, and identifying areas for improvement. Thorough research and analysis provide a strong foundation for the rebranding strategy.
2.
Strategy and Concept Development
Building on the insights from the research phase, this step involves formulating a clear rebranding strategy and developing creative concepts that encapsulate the new brand identity.
3.
Design and Implementation
With a solid strategy in place, this phase involves translating the chosen creative concepts into tangible design elements, revamping the brand's visual identity across various platforms.
4.
Executing the Vision
Once the design elements are finalized, the rebrand is officially launched to the public. This phase also involves integrating the new brand identity across all communication channels and touchpoints.
Air-Tech Services embarked on a rebranding journey with a clear focus: to establish a brand that strikes a balance between being big and bold while maintaining a polished and approachable demeanor. This approach aimed to differentiate Air-Tech Services from corporate competitors while presenting a level of professionalism higher than typical "mom and pop" service providers. To achieve this, the rebranding strategy hinged on utilizing custom typography, a distinct color palette, and a logo inspired by sports aesthetics.
In line with the objective of creating a bold brand, custom typography was a cornerstone of the visual identity, so I created 'Big Hoss'. The choice of typeface was deliberate – one that conveyed strength, energy, and modernity. The custom type was meticulously crafted to carry a unique personality, capturing attention and ensuring that the brand's messaging was impactful and memorable.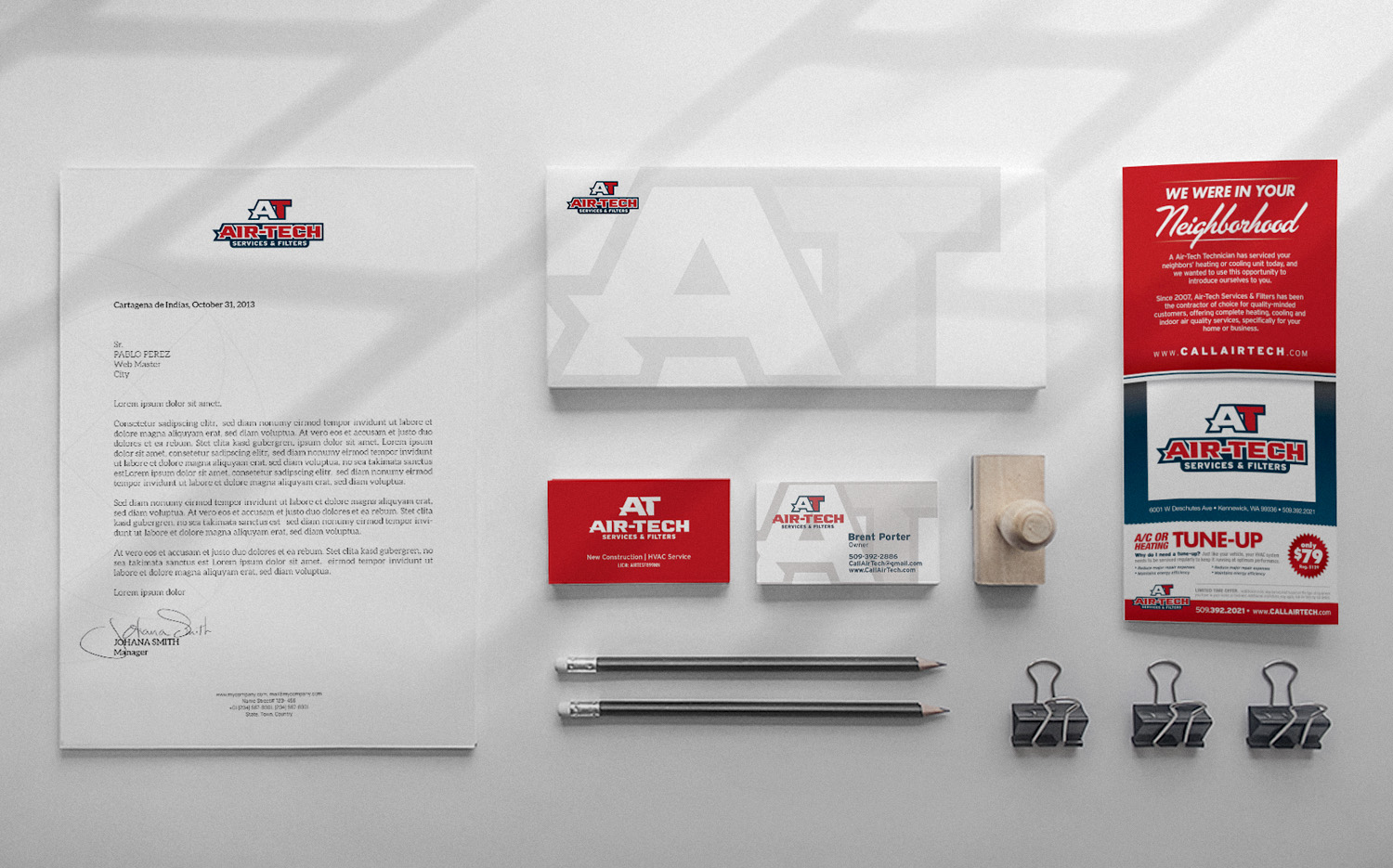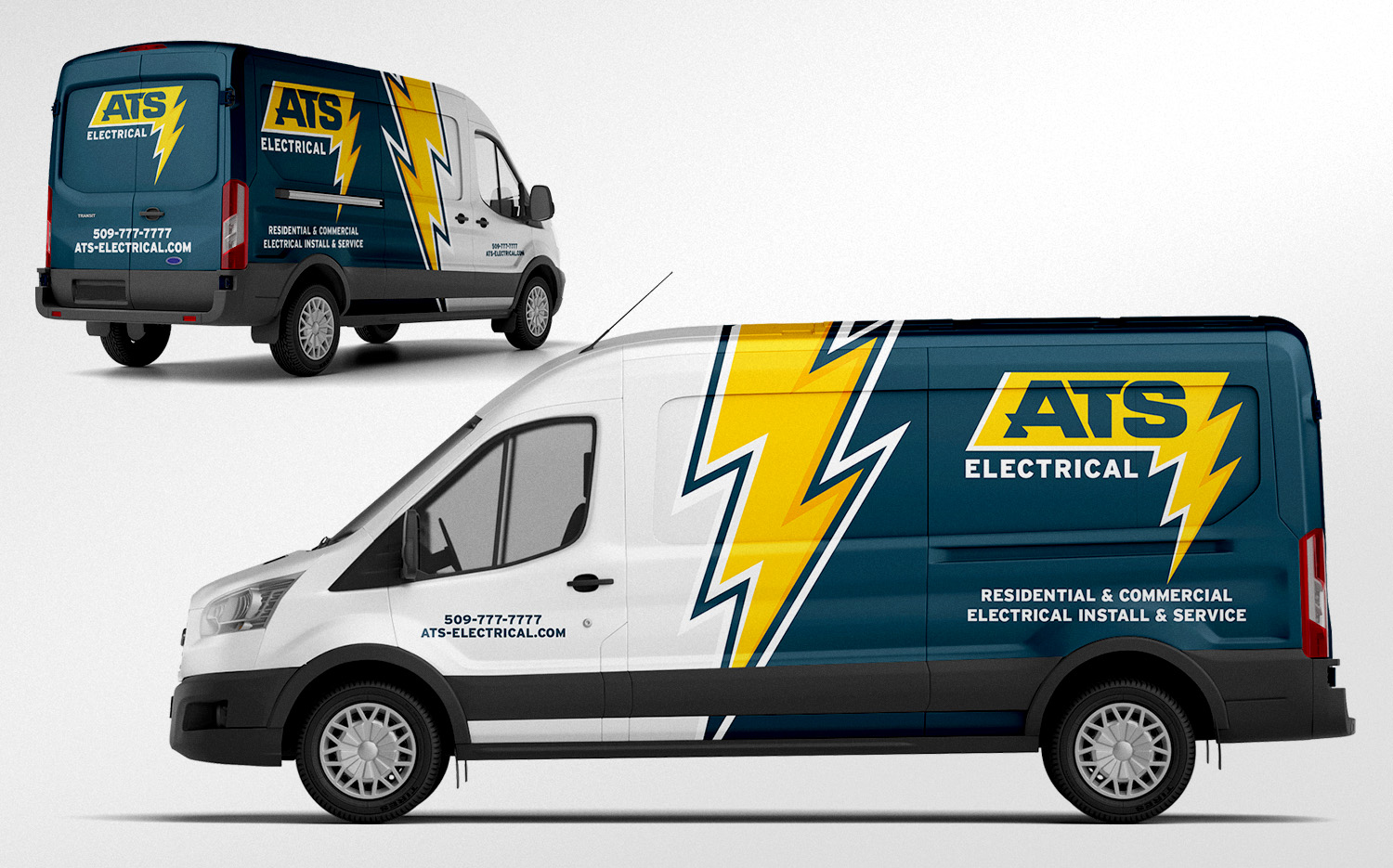 Agency
zth.design
Client
Air-Tech Services
Sector
Home Services
Discipline
Branding , Campaigns , Print , Signage & Environmental Graphics , Typography
Project Team
Zach Hallum
Creative Direction, Branding, Design