Aspen Manufacturing, a major independent producer of evaporator coils and air handlers for residential, manufactured housing, and light-commercial HVAC sectors in the US and Canada, faced issues with their outdated warranty and claims system. Struggling with the surge in registrations and claims, our objective was to modernize their processes, eliminate paper/email handling, and enhance the customer journey. Our aim was to revamp the existing workflows, providing Aspen's warranty department with efficient tools for top-notch customer service.
Our task was to understand Aspen's warranty process and develop a new, streamlined system that simplifies customer input and seamlessly integrates into the company's warranty department workflow to manage.
"We need to modernize our process and how we work. It's 2022, we should not be emailing PDFs and printing our forms that need to reentered into the warranty system. Everything should be as automatic as possible"
Riley A.
VP Sales and Marketing
1.
Designing Clarity
Craft an experience that avoids customer confusion, ensuring accurate input throughout. Elevate Aspen employees' warranty processing interface for enhanced job performance and daily operations.
2.
Exploring Solutions
By mapping the user journey, we uncovered enhancement opportunities and automatable tasks, streamlining the entire process for heightened efficiency.
3.
Prototyping Progress
We created prototypes tested with customers and employees. Iterations refined the design based on feedback, enhancing usability and effectiveness.
4.
Executing the Vision
With stakeholder approval, we moved to development. Adjustments were made in response to emerging issues. Close collaboration with developers and stakeholders facilitated efficient problem-solving.
This is an early XD prototype demostrating the warranty and claims work flow.
I developed a component library, enabling rapid crafting of the product interface. Given the extensive data volume, maintaining consistent and clear visual information and form design is crucial. To address this, I established a design system specifically for forms. This system effectively segments data, ensuring ease of navigation without overwhelming clutter.
The registration website required a clear and straightforward design to eliminate any confusion about products and user flow. We opted for a simple and practical approach that combines and validates products prior to registration.
Warranty & Claims Manager
The Warranty & Claims Manager serves as an administrative dashboard for overseeing, organizing, and modifying registered warranties and claims. Users have the capability to validate warranties, approve or decline claims, communicate with customers via email when necessary, and access crucial information essential for delivering exceptional customer service.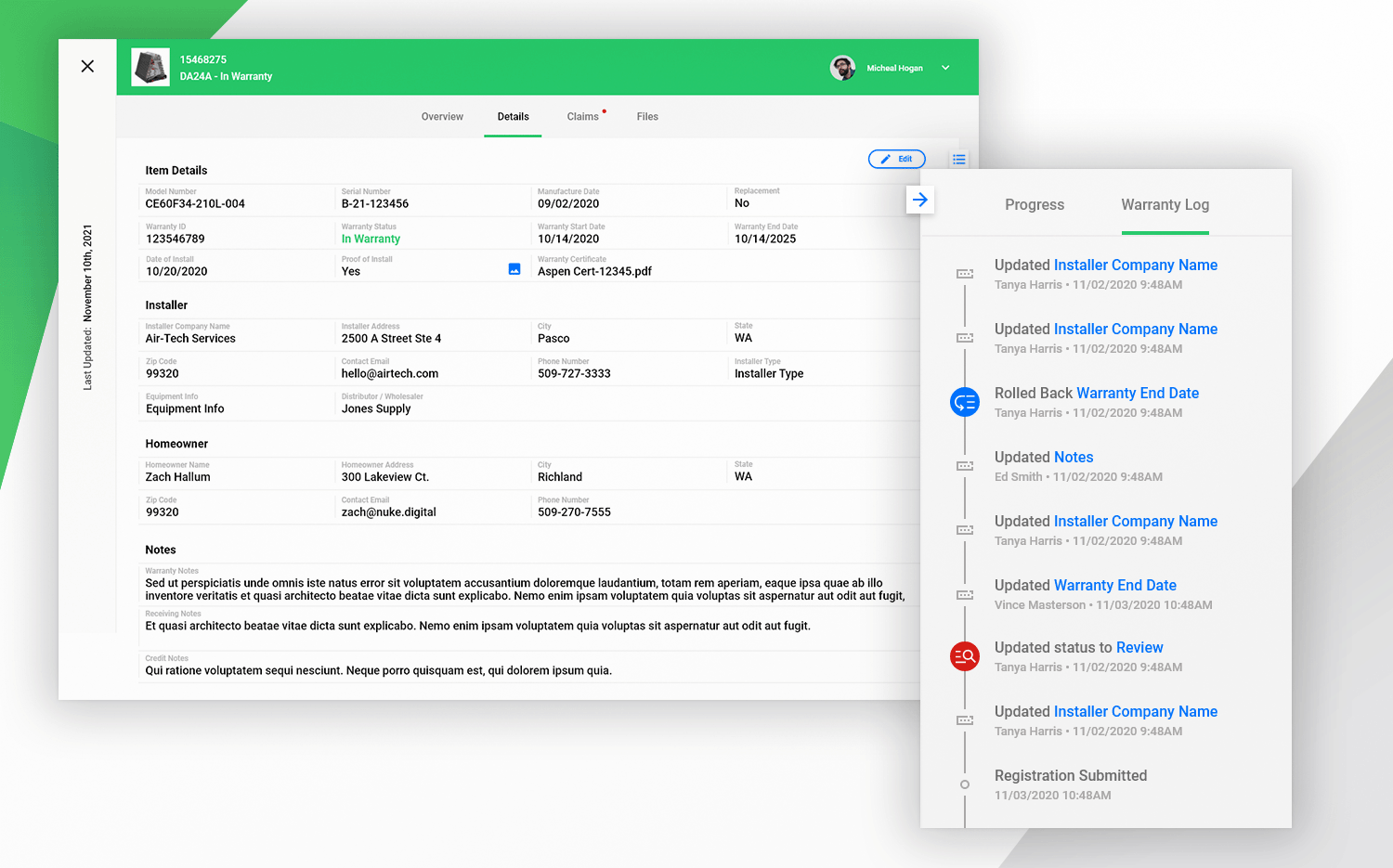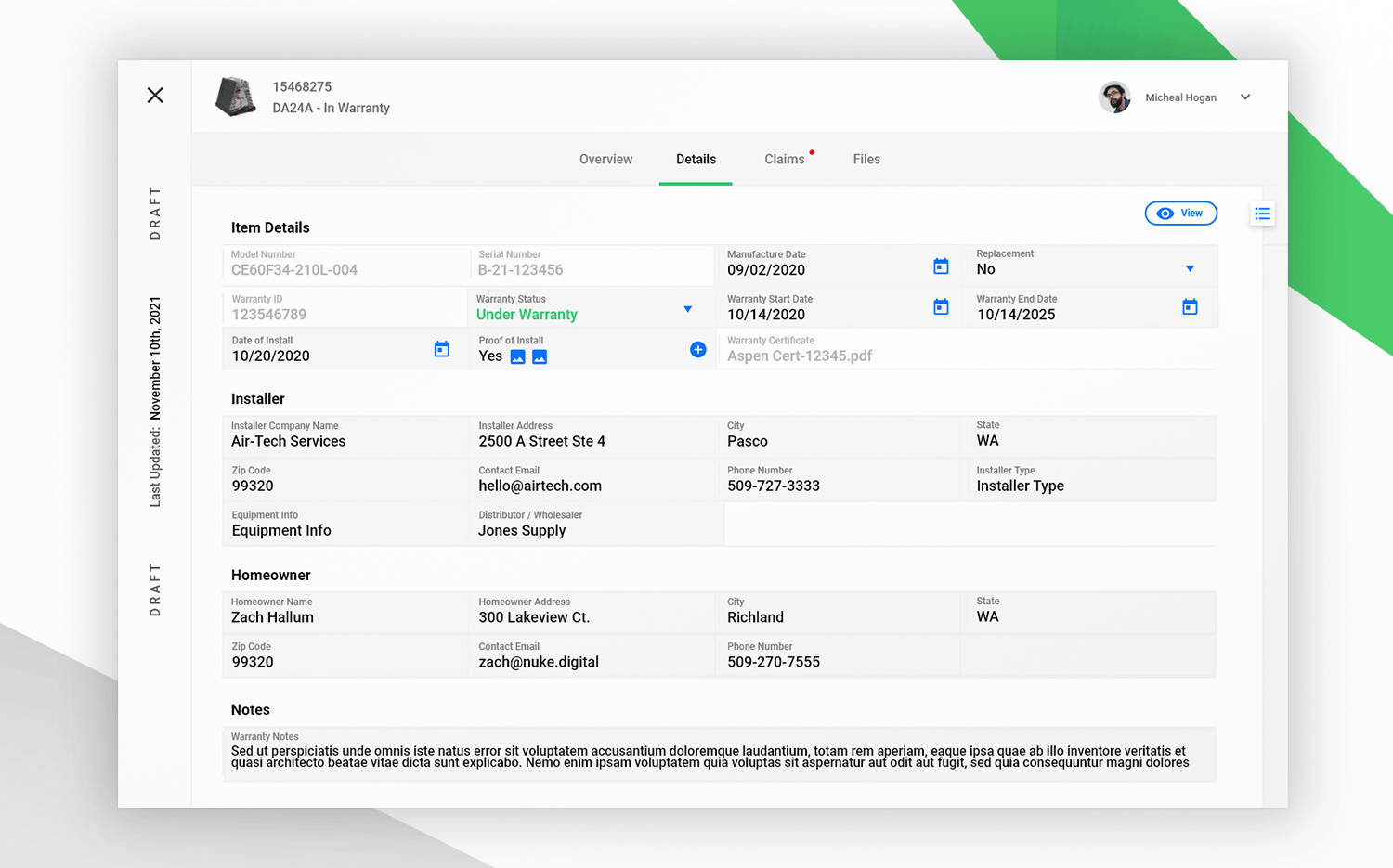 Agency
Nuke Digital
Client
Aspen Manufacturing
Sector
Manufacturing & Industrials
Discipline
Product Design,
Digital Design
Project Team
Zach Hallum
Project Manager / UX & UI Design & Flow
Michael M
Database / Software Engineer