Branding, Campaigns, Naming, Packaging, Photography, Print, Typography
House Rules, a startup social gaming company was looking to brand their newest consumer product, The Clean Cup, an automatic beer pong ball washer. They needed to brand and launch a their new product. We need to make a splash in the media to drive initial sales to gain more sales.
I was brought in to strategize, brand and art direct the development The Clean Cup brand as House Rules had just gotten its golden sample and ready to go into production. We were on a shoe string budget and most the work would have to be done with a small team of 3 or less.
"House Rules faced the challenge of introducing The Clean Cup, the world's first automatic beer pong ball washer. Solving this was vital to revolutionize beer pong hygiene, combining fun and cleanliness. We have to craft a dynamic brand, launch a Kickstarter campaign, and need awareness in a business marketplace."
Tyler D.
Entrepreneur
II created a distinctive brand for The Clean Cup, merging beer pong fun with cleanliness. Craft a playful logo, consistent color palette, and compelling brand messaging that highlights the automatic ball washer's convenience and hygiene benefits.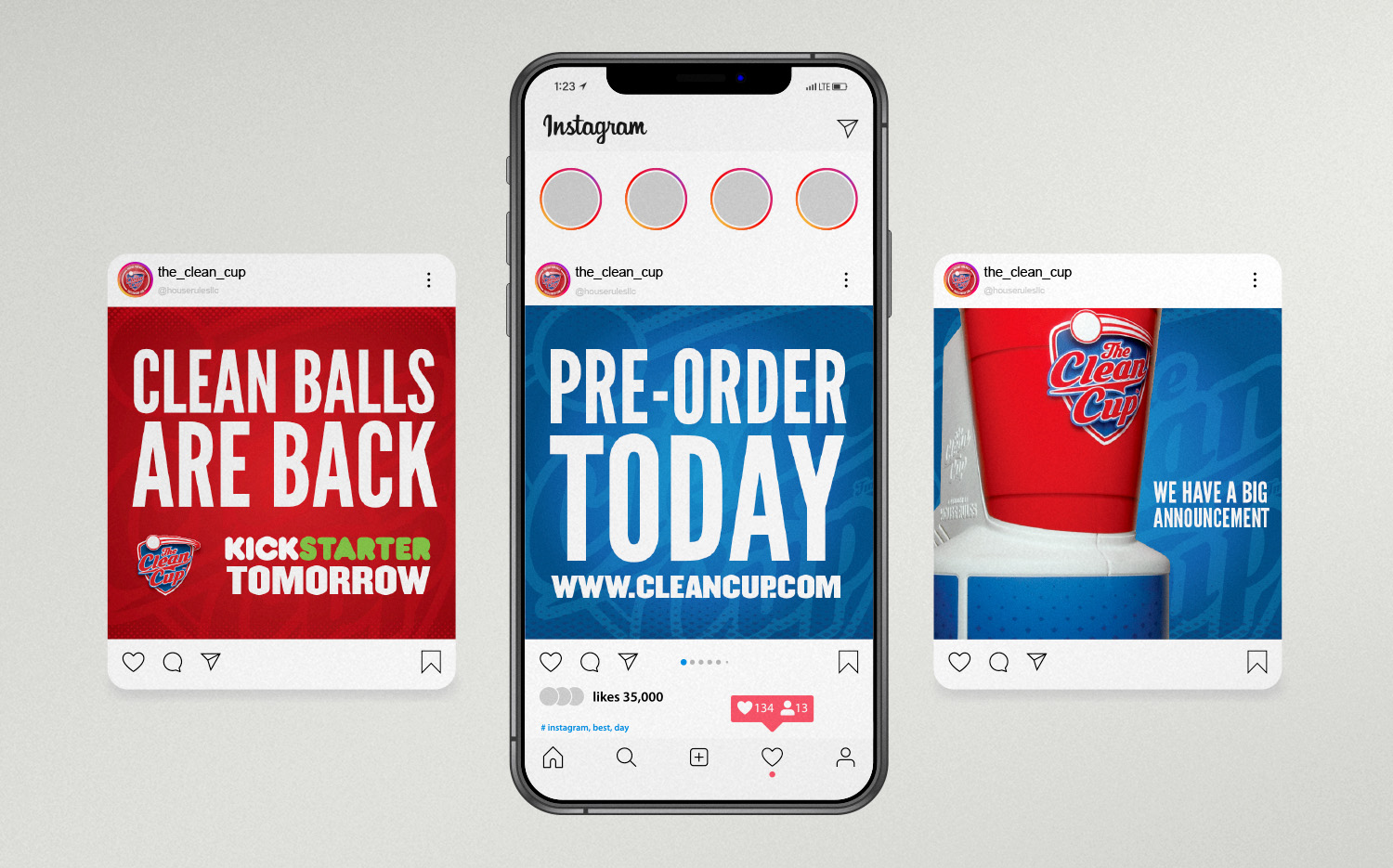 Agency
zth.design
Client
House Rules
Sector
Consumer Products
Discipline
Branding , Campaigns , Print , Signage & Environmental Graphics , Typography
Project Team
Zach Hallum
Creative Direction, Branding, Design, Still Photography
Ethan Shotz
Video Production